Human Crest contributes to improving the quality of our customers' products through test planning, test design, and software testing that QA professionals provide.
Our ISTQB/JSTQB certified QA engineers provide quality criteria formation, test planning, comprehensive test design, and highly accurate software testing of our customer's products from a third-party perspective.
We have knowledge and a lot of verification experience that we have built up since our founding. We are able to provide QA engineering that does not depend on individual skills.
Why Customers Choose Human Crest's QA Engineering & Software Testing
Extensive past achievements
Since our founding, we have improved the quality of customers' products, based on our extensive experience of approximately 5,800 verification tests.
We have achievements in a wide variety of fields that include web apps, smartphone apps, enterprise systems, embedded software, communication systems, cloud services, IoT products, games, e-commerce, etc.
We also have successful achievements in a variety of domains including finance, life and non-life insurance, manufacturing, retail, logistic, advertising, and real estate.

Experienced personnel
Our experienced ISTQB/JSTQB certified engineers will ensure the quality of your software by undertaking every testing activity, from test planning to comprehensive test design and high-quality software testing.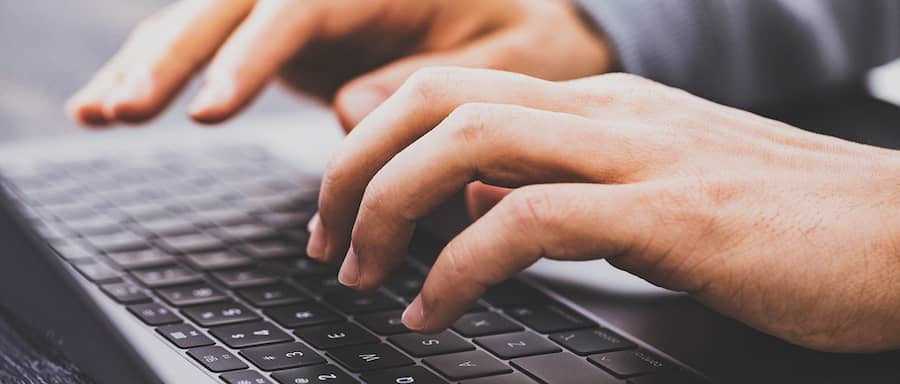 Employee training
We are improving our employees' skills with our in-house training system that is conducted throughout the year.
The training is designed to raise 4 core skills of employees: IT skills, QA skills, SOFT skills, and in-house service.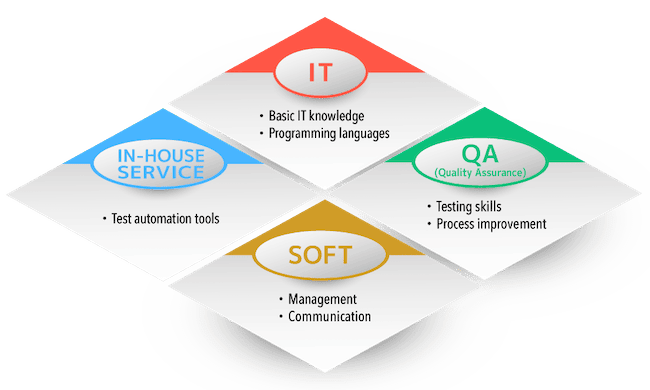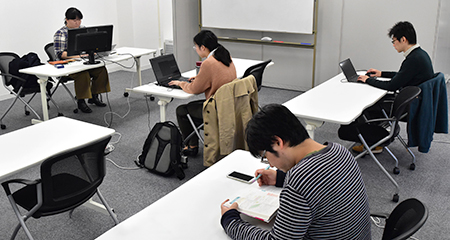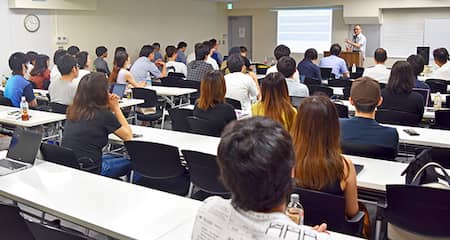 ISTQB® Platinum Partner
Human Crest is a certified ISTQB® Platinum Partner.
Our Software Testing Features
Software testing is just one way of quality improvement.
Our objective is to maximize sales and profits in your business and contribute to the growth of popular IT services from a quality perspective.
We create test plans and test designs according to your objective and perform efficient and effective software testing.
Main achievements
Web application systems
E-Commerce websites
Online payment systems
Real estate websites
Online trading
Online reservation systems
Career information websites
Auction websites
Smartphone applications
Banking apps
Online trading apps
Payment apps
E-Commerce apps
Reservation apps
Enterprise systems
Core system for banks
Core system for life and non-life insurance
Core system for securities
Core system for retail industry
Core system for manufacturing industry
Core system for telecommunications industry
Core system for the internet advertising industry
Core system for logistics industry
Telecommunications
Network management systems
Base station systems
Embedded software
IoT devices
Robots
Smartphones
DSLR cameras
Image sensors
Smart watches
In-vehicle systems
Car navigation systems
Car audios
Gaming and entertainment
Social games
Music streaming
Online ticket sales
Entire test process
Planning
Monitoring and control
Service flow
Process
Details
Output
Interview on quality issues

Interview on target services
Extraction of quality issues
Solution proposals for quality issues

Quality improve­ment proposals

Test planning

Clarify test objectives
Defining the test approaches
Update test plans

Monitoring and control

Extract metrics
Check progress
Control the entire process

Test analysis

Analyze the test object based on the test basis
Extract and define the test perspective

Test design

Test techniques
(equivalence partitioning, boundary value analysis, decision table testing, pairwise testing, state transition testing, orthogonal array testing, etc.)
Test architec­ture design
Test detailed design

Test implemen­tation

Create test cases
Create test procedures
Create test suites
Set up the test environ­ment

Test cases
Test procedures

Test execution

Test execution
Confirma­tion testing

Test logs
Incident reports
Test progress reports

Test completion

Test completion reporting

Test completion reports
Quality improve­ment proposals
Test services
Component testing
Integration testing
System testing
Acceptance testing
Usability testing
Cross-browser testing
Cross-device testing