Business success through AWS migration and QA that accurately reflects actual system operation
We provide a team of QA engineers who work together with AWS migration engineers to ensure quality.
We also propose plans to address the various concerns of the system developers during AWS migration.

For development engineers thinking of migrating your systems to AWS
AWS migration projects of small to medium-sized systems are handled by teams of one to three dedicated QA engineers.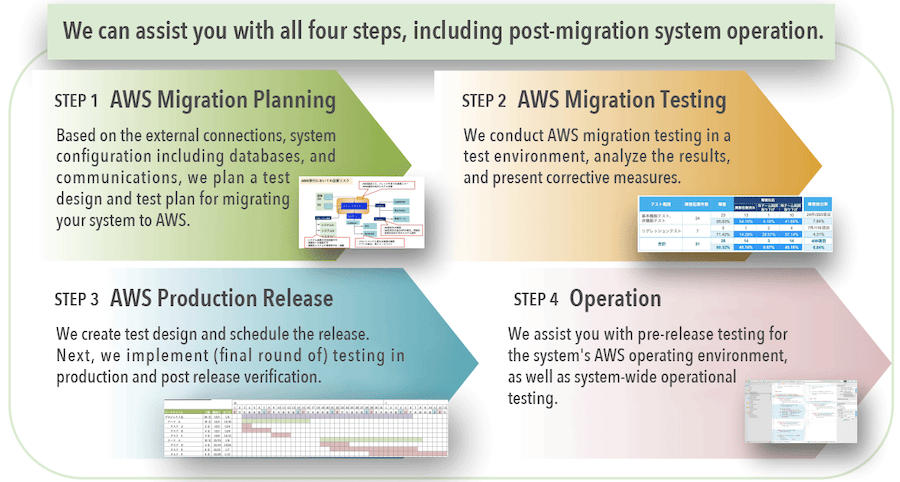 We can assist you with all four steps, including post-migration system operation.